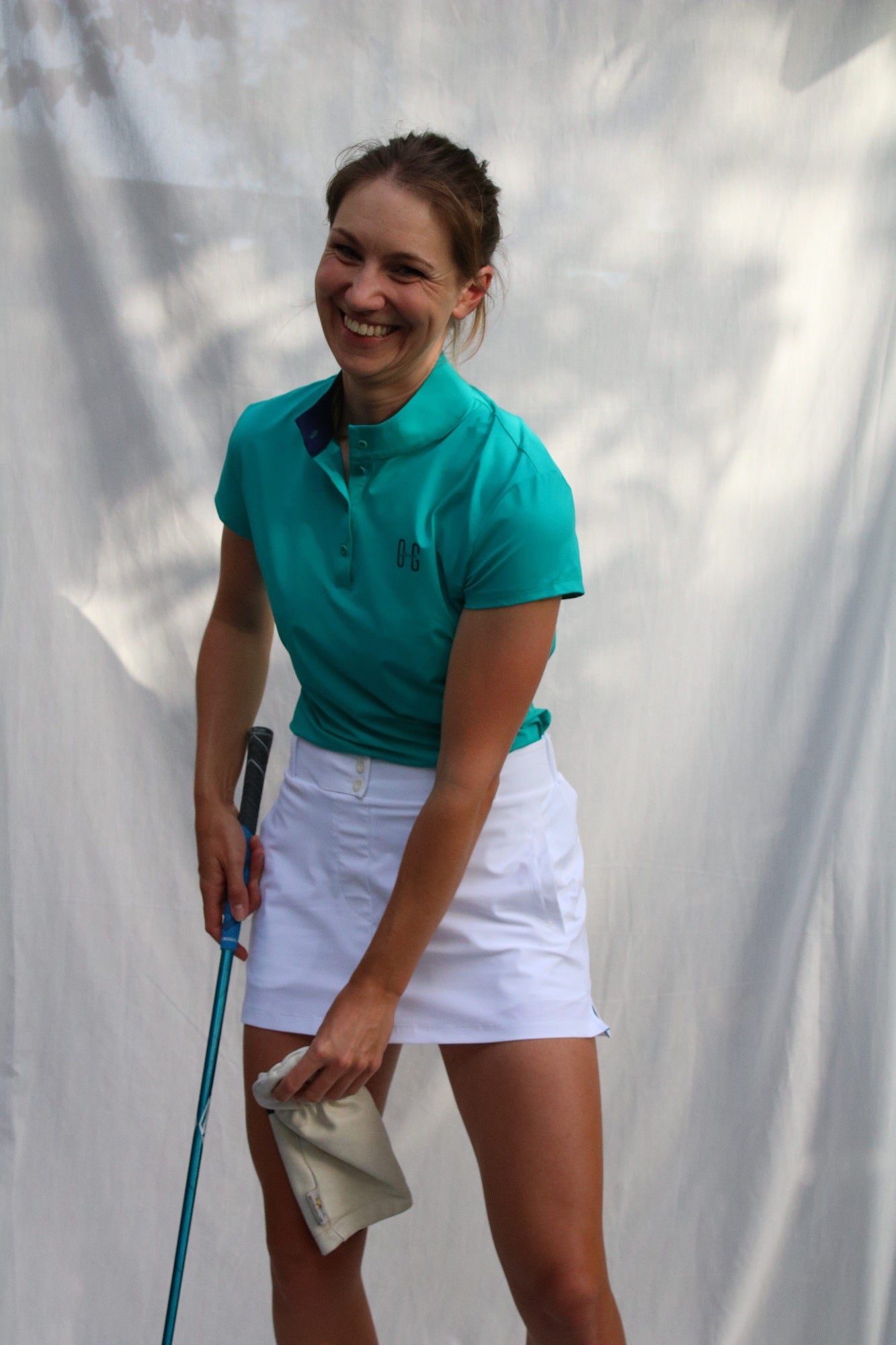 MEET THE FOUNDER
Hey there! It's nice to meet you.
My name is Alena Oppenheimer and I am the face behind the brand Ocean Meets Green.
I started playing golf when I was 13. Today I'm in my early 30s playing on an international level, working towards playing professionally.
Ever since I took up golf I struggled finding golf clothes that I liked. So I often opted for tennis skirts insead, but wasn't happy with that solution. If you've ever worn a tennis skirt on the golf course* you know what I'm talking about - sure, it's comfortable, but there's no pockets to put your tees, ballmarker, scorecard, ball, phone or whatever you like to keep close on the course.
*if you're reading this I'm assuming you have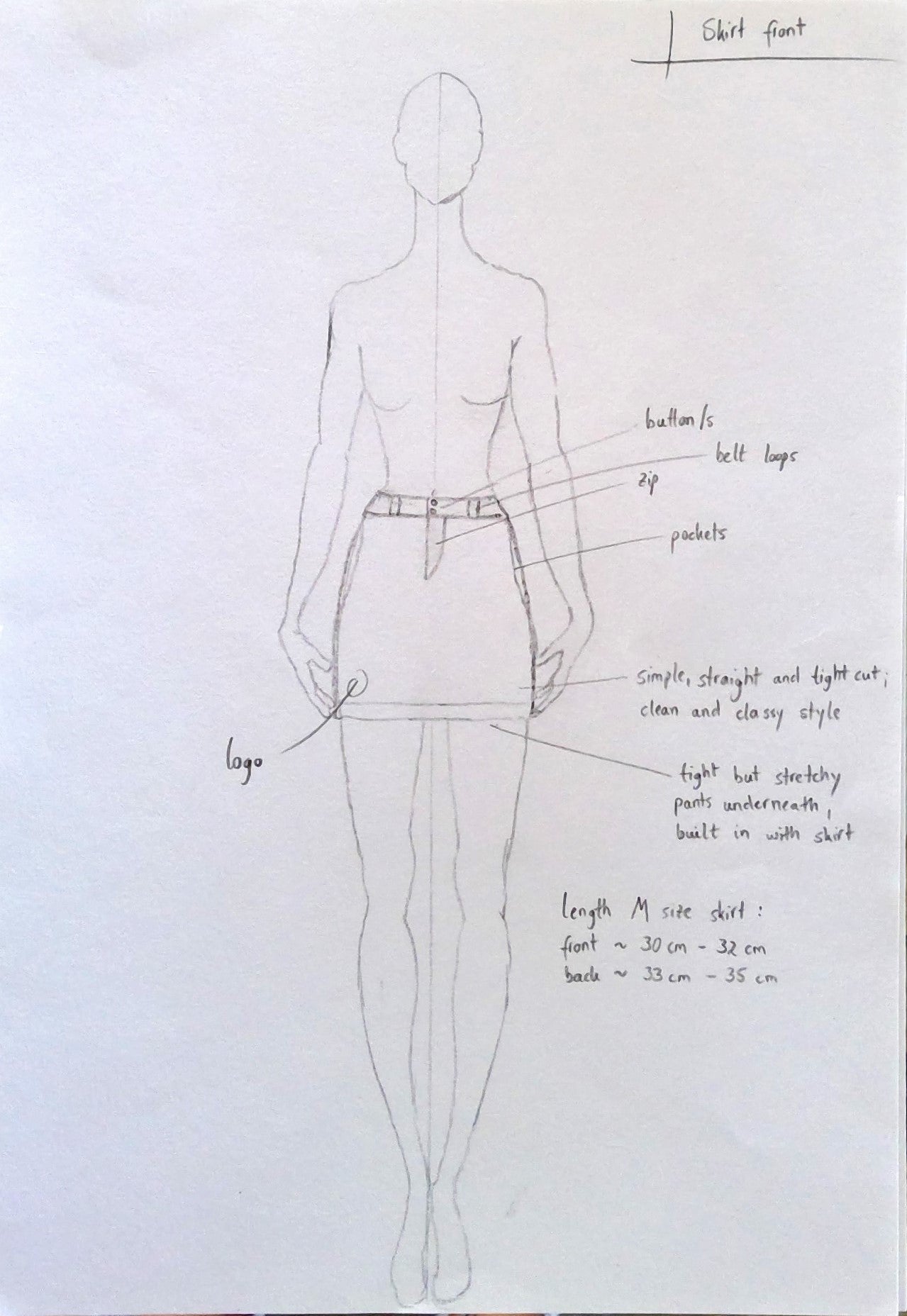 HOW IT STARTED
Born from the constant struggle of searching for functional, comfortable (and simply just nice) golf skirts, Ocean Meets Green is the golf brand that's been long overdue.
After yet another frustrating browse through countless golf shops and websites, I decided that it was time to fill this gap in the golf clothing market.
In 2019 I put pen to paper, visualising my ideas. This was the first step of a long and sometimes difficult road to launching Ocean Meets Green. 2,5 years and a steep learning curve later the first collection went live.
With no background in the fashion industry, I had to learn everything from scratch during the process of launching the first collection - from manufacture to branding to building an online shop.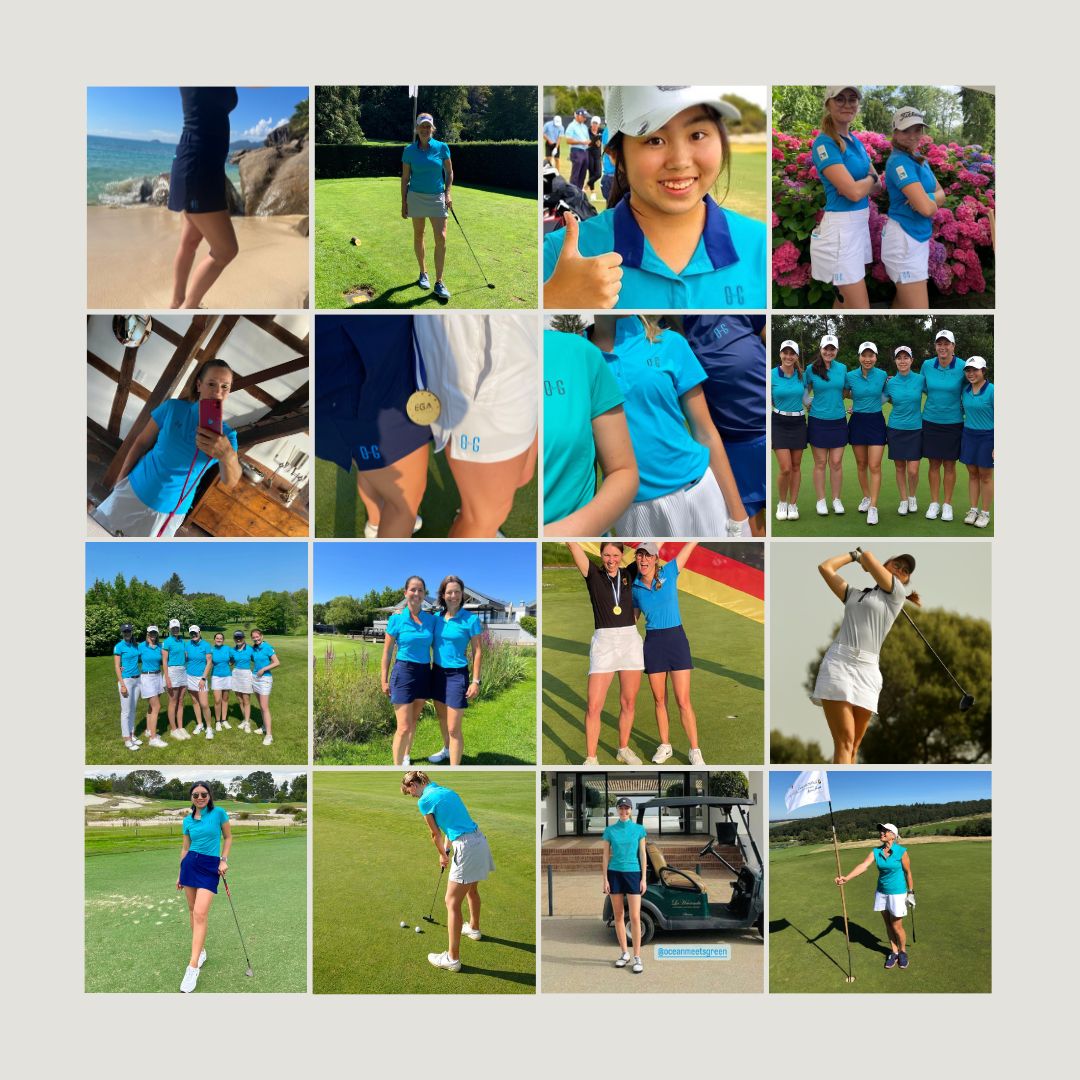 HOW IT'S GOING
In 2022 the Ocean Meets Green website went live. Since then many happy customers of all different ages, as well as entire women's teams have received their Ocean Meets Green orders.
The majority of customers have already come back to purchase the TIDE skirt or MOANA polo in an additional color. And I can't think of a bigger compliment - thank you!
I'm beyond excited about what the future holds for Ocean Meets Green. And I hope my pieces (continue to) make you feel confident and special wherever you wear them.
If they do, please send me a photo like the girls on the right. It's so rewarding seeing the collection out in the world!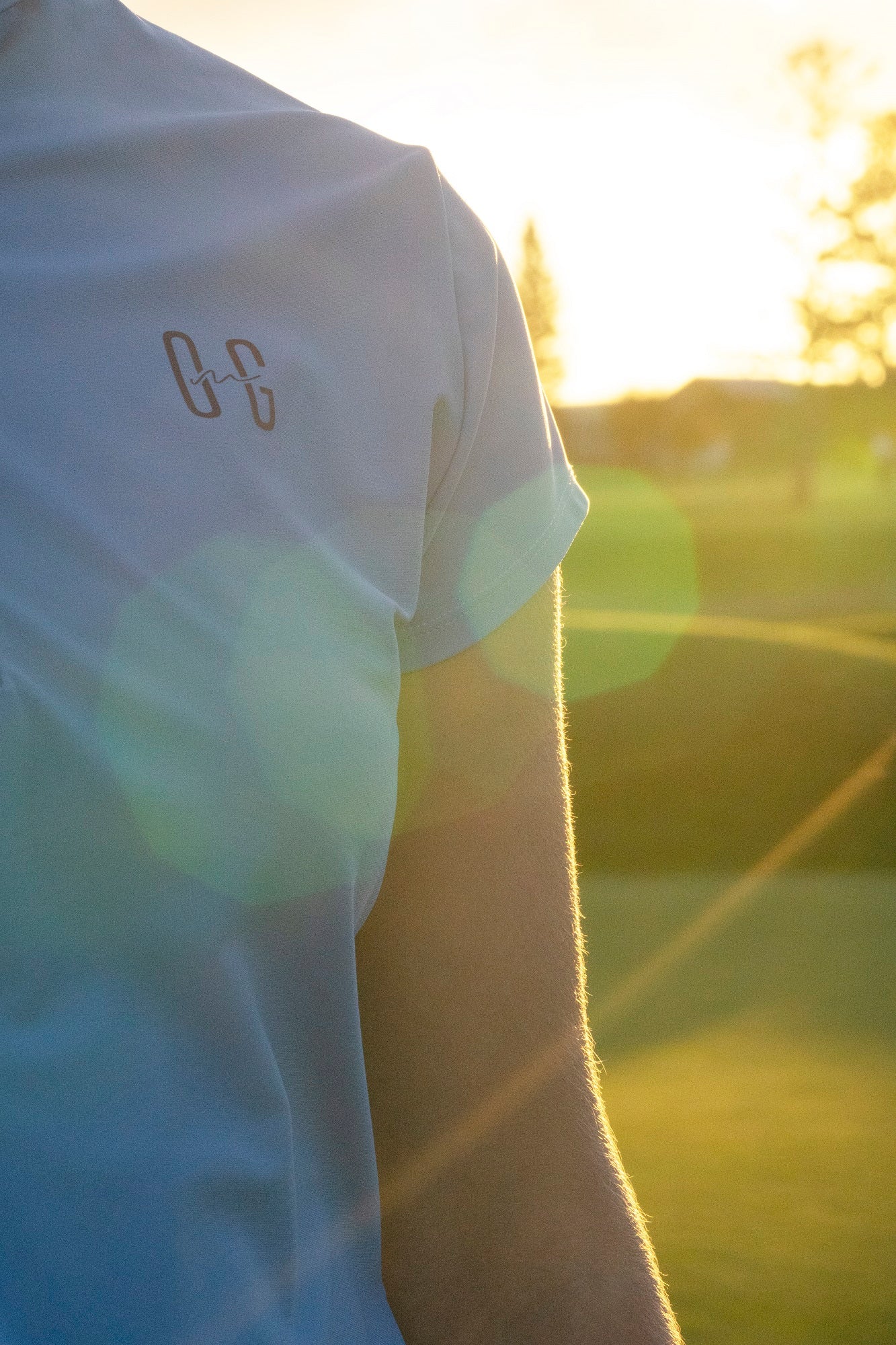 ABOUT THE BRAND NAME
OCEAN MEETS GREEN - what does it actually mean?
OCEAN: The pieces from the first collection are made with ECONYL® yarn. A 100% regenerated nylon fibre that is partially made by recovering fishing nets, from the OCEAN.
MEETS: This is the combining piece between the two worlds [to MEET = to touch or join]. 
GREEN: Where the pieces are worn - on the GREENs of golf courses around the globe. It also links to the fact that Ocean Meets Green is a conscious, sustainable brand.